If you want to escape from the busy streets of Rochester, NY, to the serenity and peace of a small town, take an overnight trip to Clarence. Just 60 miles from Rochester, Clarence, NY, is the perfect getaway destination. Whether you live in or are visiting Rochester, everyone needs a break from the hustle and bustle. Discover the quiet charm of Clarence and let us help you plan your day trips near Rochester, NY!
For more great suggestions for things to do in Clarence, request our free Vacation Guide. Inside, you'll find the best restaurants, shops, attractions, and historical sites that Clarence has to offer! It's perfect for planning day trips near Rochester, NY.
What To Do During Your Day Trips Near Rochester, NY
Shop in the Hollow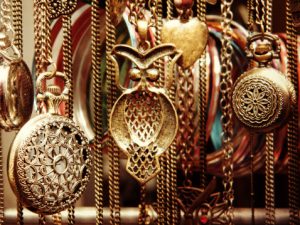 Clarence Hollow has incredible antique shops, perfect for finding souvenirs or that perfect addition to your home. Find hidden treasures among the shelves of Hen House Antiques, 3 Old Dogs Antiques, Clarence Antique Mall, or Antique World & Flea Market. There's enough antiquing to fill an entire day here!
For local goods, visit the Farmer's Market. It's open every Saturday morning from June through October. The Market features everything from produce from local farms to organic skincare. Visit the Eastern Monarch Butterfly Farm to learn about the full lifecycle of the butterfly and how to grow your own butterfly garden. For homemade
goods, visit Colorful Crafting or Buffalosmark, Carol Conwall Card Design.
Explore the Trails
Clarence is home to three fantastic trails that will take visitors through farms, forests, fields, and wetlands. There's no better way to explore the area than on foot, and our trails give great opportunity to wildlife watching, fishing, and berrypicking.
Dinner and a Show
At Asa Ransom House, you can combine two of life's great loves: theater and fine dining. We offer Friday, Saturday, and Sunday Dinner Theater Nights, a package that includes a multi-course dinner and a theater ticket. Browse the shows at the nearby Lancaster Opera House, only fifteen minutes away from Asa Ransom House. Then simply add your package to your booking and you'll be able to enjoy a delicious in-house and an outstanding theatrical production.
If you're only interested in the dinner portion of the evening, we encourage you to have dinner with us during your stay. Our gourmet menu features fresh farm-to-table ingredients, with gluten-free and vegan options available. Save room for dessert! Our homemade desserts include an apple, strawberry, and rhubarb pie with a wholegrain crust and streusel topping, classic creme brulee, and a housemade ice cream selection of the month.
Stay at Asa Ransom House
Aside from the fine dining and prime location, Asa Ransom House offers the cozy accommodations with an antique charm. Each room has its own personality, so browse our selection to find the one that fits your style. Every booking includes a full country breakfast, which comes with a selection of hot entrees, assorted muffins and pastries, and fresh fruit. Check availability and book your day trips near Rochester, NY today!