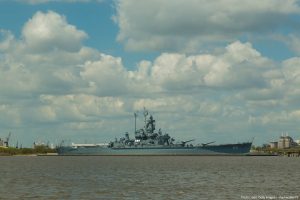 Take advantage of the wealth of cultural sites in Buffalo, NY, during your stay at Asa Ransom House! From history to art, there is so much to explore and learn about. No matter your interests, you're sure to find something to ponder over. Find out about four fantastic museums in Buffalo!
Believe it or not, there are plenty of other great museums in Buffalo to explore. We just can't fit them all in this blog! Download our free Vacation Guide to find out the complete list of fantastic area museums, as well as great hiking spots, art galleries, and theaters in Western New York!
Visit These Great Museums in Buffalo
Buffalo Museum of History
The Buffalo Museum of History is one of the oldest museums in the area. It was founded in 1862 as a way to showcase regional paintings, photographs, artifacts, and manuscripts with the general public. The museum quickly grew in popularity and has since expanded its collection to over 100,00 objects, 200,00 photographs, and 20,000 books! The museum is open from Tuesday to Sunday and admission is just $7 for adults.
Albright-Knox Art Gallery
1862 must have been a great year for culture in Buffalo! The Albright-Knox Art Gallery has been collecting and exhibiting art since that iconic year. The collections have included pieces from the most transcendent artists, like van Gogh, Monet, Frida Kahlo, Georgia O'Keeffe, and Picasso. The museum is open from Tuesday to Sunday. Admission is $12 for adults. Public tours of the collection offered on Thursdays, Friday, and Sundays at 1:30 p.m., and on Saturdays at 11:30 a.m. and 1:30 p.m. You'll definitely want to take one of these tours to get the inside scoop on the artist and exhibits.
Buffalo and Erie County Naval & Military Park
The Buffalo and Erie County Naval & Military Park first opened in 1976. It aims to give you a close look at our nation's military history. This includes fantastic tours of vessels, fascinating exhibits, and displays of historic documents, uniforms, and military gear. The museum is open daily from the 25th of March to the end of October. Admission is just $12 per person.
Frank Lloyd Wright's Martin House Complex
Take a close look at the work of one of America's most famous architects at Frank Lloyd Wright's Martin House Complex. This six-structure complex was originally built for Darwin D. Martin and includes the stunning George Barton House which was built for Martin's sister and husband. Today, you can explore the facility in one of the many guided tours available.
Stay at Asa Ransom House
Return to the historic Asa Ransom House for a wonderful night of rest once you've finished visiting these great museums in Buffalo! The original structure of our gorgeous inn dates back to 1853. We've combined the charm of the original 19th architecture with modern conveniences and comfort. Nowhere is that more apparent than in our guest rooms, which are each uniquely designed with style and relaxation in mind. In the morning, take advantage of our complimentary country breakfast!
Check our availability and book today! We look forward to having you.