Enjoy Western New York any season of the year. You can easily fill up a week or more with all there is to see and do around the inns central location. From special exhibits at art galleries to riding a bicycle on the ice, there is something for everyone in the Clarence and Buffalo area.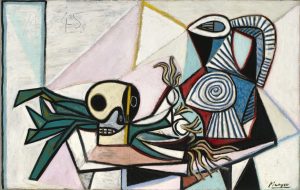 The Arts:
Albright-Knox Art Gallery: Now through February 19, 2017, visitors can explore Picasso: The Artist and His Models. The second installment of the "Transformations in Modern Art" exhibition series features paintings, sculptures, drawings, and prints from the gallery as well as select pieces from European and other American museums. http://www.albrightknox.org/
Burchfield Penney Art Center: Boasting the largest collection of works by watercolorist Charles E. Burchfield, the center also features more than 800 artists linked to Western New York. Docent-led tours are available every Thursday, Saturday, and Sunday at 2pm; tours are free with museum admission. https://www.burchfieldpenney.org/
Shea's Performing Arts Center: Get your tickets now for upcoming performances including Elvis Lives: The Ultimate Elvis Tribute Artist Event, Ring of Fire: The Music of Johnny Cash, and A Gentleman's Guide to Love and Murder (winner of the 2014 Tony!). http://www.sheas.org/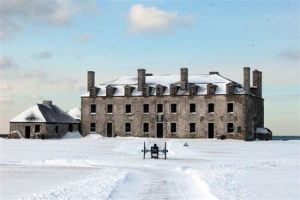 History:
Theodore Roosevelt Inaugural National Historic Site: Roosevelt took the oath of office in Ansley Wilcox's home in Buffalo after the assassination of President William McKinley. Step back to 1901 and learn how it all happened on a guided tour of the home. http://www.trsite.org/
Old Fort Niagara: What was life really like for soldiers? Visit during the winter months to truly understand some of the hardships of these brave men. Open year-round, visitors can explore original buildings and view musket demonstrations. Make special plans to visit on February 4 to witness a battle in the woods; snowshoes are available on a first-come first-served basis. https://www.oldfortniagara.org/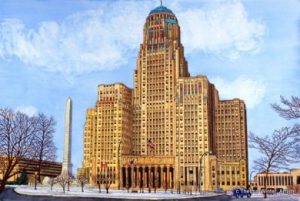 Architecture:
Buffalo City Hall: One of the largest city halls in the country, the imposing structure features murals depicting the history and industry of the area. Venture up to the Observation Tour for spectacular views of the waterfront.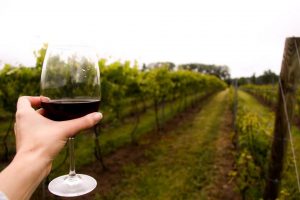 Wineries:
Niagara Wine Trail: Avoid the summer crowds by visiting one of the 21 nearby wineries during the winter months. Fewer people means more attention to your questions and thoughts. Sample up to three wines paired with chocolate at your choice of 10 wineries during the two Be Mine with Wine February weekends. Your sweetheart will thank you for the thoughtful gift of this experience. https://niagarawinetrail.org/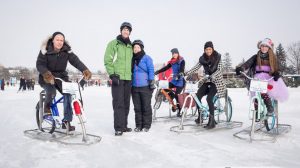 Outdoor Activities:
Ice Bikes of Buffalo: Forget trying to balance on ice skates. Instead explore the ice with ease (and stability) as you pedal along on a bicycle made for the ice. Be the first of your friends to try this new experience. http://www.waterbikesofbuffalo.com/ice-bikes/