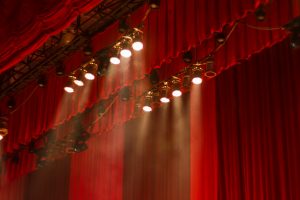 There's nothing like the theater and we are so lucky to have an amazing opera house just 15 minutes from Asa Ransom House! You'll find a little bit of everything at this Lancaster institution. From concerts to dinner theater, from classic musicals to holiday-themed plays, there's so much to see in every season. Find out how you can enjoy a night at the theater combined with a gourmet meal at Asa Ransom House!
Are you looking for more great local attractions, just like Lancaster Opera House? Download our free Vacation Guide! We've listed our favorite museums in Buffalo, historic sites, and art galleries. Get recommendations from a source that knows and loves the area. Download our Vacation Guide today!
Visit the Lancaster Opera House
Each year, the Lancaster Opera House creates a season of incredible shows from just about every genre. From their special concerts to the grand productions, there's something for everyone here. Diary of Anne Frank Feb. 9-11, 16-18. We Gotta Bingo March 2-4,9-11,16-18, The Roar of the Greesepaint April 6-8,13-15, 20-22, Rounding Third May 11-13, Annie June 8-10,15-17,22-24
Enjoy Dinner and a Show
Combine two of the finest things in life at Asa Ransom House: gourmet food and performance art. We have three incredible packages available for guests of Asa Ransom House. Each package includes a dinner at Asa Ransom House's incredible restaurant and a ticket to whichever production is currently running at Lancaster Opera House. Advance purchase is required for each of these specials so be sure to let us know you'd like to include this in your reservation when you book your room at Asa Ransom House!
Read the rest of this page »