Gather at One of the Best Wedding Reception Venues Near Buffalo, NY
Bring your friends and family together to enjoy a one-of-a-kind celebration at Asa Ransom House! Our wedding reception venue near Buffalo, NY, offers everything you need for an unforgettable event. Make lasting memories at our Clarence inn and restaurant with delicious food, exceptional service, and elegant decor. We are the ideal destination for small, intimate gatherings beyond wedding receptions, too! See below for details on the gourmet offerings you can expect here. You're more than welcome to contact us with any questions you might have!
Enjoy Food and Excitement at Our Wedding Reception Venue Near Buffalo, NY
Private Parties and Showers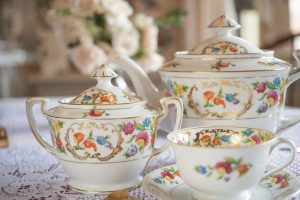 Asa Ransom House is the perfect small wedding venue near Buffalo, NY. Our charming inn offers an elegant venue for receptions in Western New York! After a beautiful outdoor ceremony, you can head to our dining area for a delightful experience. Everyone involved can admire our elegant decor, enjoy the top-notch service, and dine on gourmet options from our expert chefs. We even go beyond wedding receptions to cater for showers, brunches, luncheons, tea gatherings, and more!
Our dining room holds up to 45 and has a minimum requirement depending on the day and season. If there is an item or service you do not see, but wish for us to provide, please ask. We would be delighted to accommodate all your requests! Take a look at some of the excellent options you can choose:
Catering Prices for Our Party Venue in Western New York
Full Country Breakfast / Brunch $23.95
Fresh fruit, muffins and pastries, choice of entree, juice and coffee
Three Course Afternoon Tea $26.95
Traditional finger sandwiches, scones with jam & Devonshire cream and a dessert sampler plate, along with your choice of tea
Afternoon Lunch Selections $23-26
Entree selection, mixed green salad or soup, homemade muffins & rolls and coffee or tea
View all of our sample catering menus to see more delicious options: Afternoon Tea | Brunches | Luncheons
Casual Celebrations
Here at Asa Ransom House, we're happy to cater to a variety of events. If you desire a more informal atmosphere for cocktail parties and rehearsal dinners, we recommend our Roving Reception. You and your guests can enjoy an hors-d'oeuvres buffet, a dessert corner, tea or coffee, and cocktails. Our event and party venue in Western New York is perfect for 25 to 35 guests! Here's a taste of what you can expect:
Hors-d'oeuvres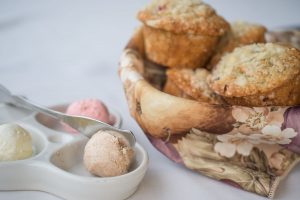 $19 per dozen
Mini Quiche Assortment
Chicken Almondine Tart
Chicken Curry Puff Pastry Pockets
Smoked Turkey , Orange and Cranberry Canape
Chicken Dijon and Apricot Canapé
Mediterranean Tuna in Filo Cup
Blue Cheese Mousse Crostini
Dill Cream Cheese Celery Crisp
Spinach Artichoke Crostini
Tuna Tartar on Truffled Chip
Goat Cheese and Leek Tart
Chicken Satay Skewers
$24 Per Dozen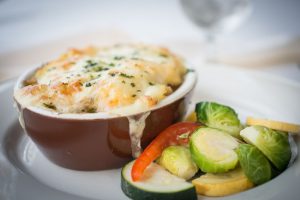 Smoked Salmon Pinwheel
Beef w/ Bleu cheese & Horseradish on Pumpernickel
Mini Calzones
Shrimp Cocktail
Spinach Cheese Fillo Triangles
Seasonal Fresh Fruit Skewers
Asa Stuffed Mushrooms
Mini Crab Cakes
Bacon Wrapped Scallops
Portobello Strudels
Desserts (priced per dozen)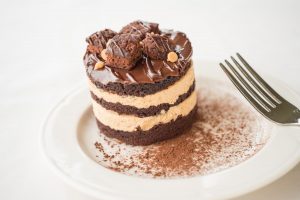 Chocolate Godiva Tarts ($23)
Raspberry Mousse in glass ($19)
Apple Pie Squares ( $14)
Carrot Cake Squares ( $16)
Mini Berry Tarts ($23)
Mini Cheesecakes ($18)
Chocolate Mousse in Chocolate shell ($24)
Wine and Cocktail Service
Fruit Punch – $29.95
Wine Punch – $43.95
A full bar is available. For house and premium wines by the bottle, consult our complete wine book.
Seasonal Specialties
Fresh Fruit Daiquiris
Strawberry Mimosa
Plantation Cooler
Peach Melba
Brandy Egg Nog
Hot Wine Toddys
Assorted Cordials
Hot Brandy Apple Cider
Specialty Coffees
Book Your Upcoming Reception at Asa Ransom House!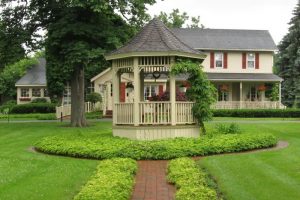 Do you have an upcoming event in mind that you'd like to celebrate here? Whether it's a wedding reception or a small gathering for afternoon tea, we make it the best it can be. You can indulge in our delicious food offerings, relax in our luxurious atmosphere, and spend a fantastic time with your friends and family. Contact us now to get started, and feel free to ask questions so we can make the most of your celebration!