Dine at One of the Best Clarence, NY, Restaurants
At Asa Ransom House, you can enjoy gourmet meals at one of the top-rated Clarence, NY, restaurants. Pull up a chair in our intimate dining room with its picturesque windows and fireplace. Both inn guests and the public are welcome for seasonal dinners, elegant five-course meals and afternoon tea! Our expert chefs use only the freshest ingredients for superb dishes that will leave you coming back for more. Read on to learn more about our delectable options, and contact us to make your reservations!
Enjoy Gourmet Meals at Our Clarence, NY, Restaurant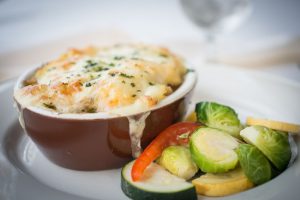 Our seasonal dinner menu features several delicious options Tuesday through Friday from 5:00 to 8:00 p.m. and Sunday from 4:00 to 8:00 p.m. Take your pick of fresh appetizers, entrees, and decadent desserts at our romantic restaurant near Buffalo, NY.
On Saturday from 5:00 to 7:30 p.m., we also offer an outstanding five-course dinner. It's included with the "Dine with us Rate" for overnight guests, or $40 to $58 per person for the public. These Saturday dinners include hors-d'oeuvres, your choice of an appetizer, salad, and entree, as well as homemade dessert and coffee.
Feel free to take advantage of our exclusive Dinner Specials and Packages to make the most of your fine dining experience!
Indulge in Our Fresh Ingredients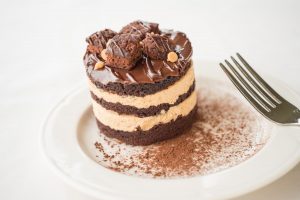 Asa Ransom House is one of the few Clarence restaurants with farm-to-table cuisine. While many restaurants have recently begun to promote this offering, it's much more than that here. Owner and Innkeeper Robert Lenz planted our organic herb garden 40 years ago, and those herbs have become part of the award-winning cuisine at our elegant Clarence, New York, restaurant ever since. The garden is a masterpiece in itself and is a highlight on the Annual Garden Walk.
During the growing season, the 1,250-foot garden is transformed with seventy herbs, including sage, basil, marjoram, chives, oregano, thyme, parsley, lavender, anise, and many more. Tomatoes, strawberries, grapevines, and currant bushes also grow nearby. Guests are welcome to stroll through the grounds and to take in the beautiful surroundings at Asa Ransom House, one of the best restaurants near Buffalo, New York.
Peruse Our Dining Menus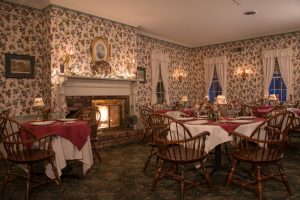 Seasonal dinner menu: The seasonal dinner menu is served Tuesday through Friday from 5:00  to 8:00 p.m. and on Sunday from 4:00 to 8:00 p.m.
Sample Saturday menu – Enjoy a five-course dinner with a choice of entrees on Saturday evenings from 5:00 p.m. to 7:30 p.m. (Note: This is a sample menu.)
Gluten-free menu: We are happy to cater to guests looking for gluten-free options. Browse the long list of delicious offerings!
To ensure your preferred dining time, we recommend making reservations in advance.
(We discourage wearing shorts in the dining room, but they are permissible on the veranda or in the snug. Menu selections are the same in all dining areas.)